If you are looking for a way to boost your branding and marketing efforts, custom display boxes are the right choice. The primary focus of branding is to present your products in front of the customers and increase sales. Custom-made display boxes can get this job done for you. They present your products in front of the customers in the most appealing way that helps your customers make a buying decision. This way, you can conveniently boost your sales. Here's everything you need to know about custom product display boxes.
What Types of Products can be Displayed in Display Boxes?
Display boxes are used to present products that can be stacked together. These boxes can be placed on countertops and help to save shelf space and present products in a well-stacked manner. You can pack anything in these catchy display boxes, from cosmetics to snacks and everything in between. So pack your candy bars, snacks, gift cards, and all other products in well-designed display boxes to win customers.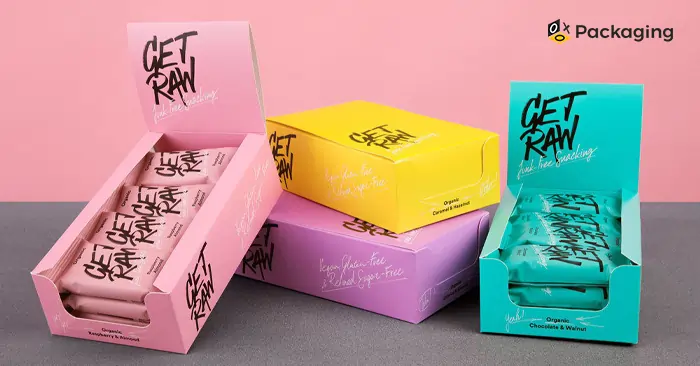 What Materials are Display Boxes made of?
When it comes to custom display boxes, you have the choice of material. You can choose a material that best suits your requirements. Some excellent material options for display boxes include;
Kraft may be the most sustainable choice to use as your packaging material. Kraft paper display boxes come with a natural rustic look that looks impressive. Using kraft paper as your packaging material helps you reduce your carbon footprint and win customers. Also, this helps improve your brand identity. So kraft paper is an excellent choice if you wish to go with a minimalistic approach.
Cardboard Display Packaging Boxes:
Cardboard is the most popular packaging method you can find. And there are some excellent reasons for it. The flexible nature of cardboard makes it a fantastic fit for every product. If you need a visually appealing display box, cardboard can do the job. That is why most kinds of retail boxes you see in stores are made out of cardboard. Cardboard supports high-end printing, which helps you make attractive custom display boxes.
Rigid Custom Display Boxes:
As a premium way to present your products, rigid paperboard plays an excellent role. Rigid paperboard offers a premium look and feels that can help present your products on the countertop in the best light. It is also a durable material that increases the shelf life of your products. You can decorate these boxes in your brand theme and win the competitive market.
Can Display Boxes be Customized?
Display boxes can be customized entirely in your brand theme. You can tweak the shape, add your brand colors, and print anything on them. Here are some things you can customize on your display boxes.
Whether you need small display boxes or bigger ones, you can customize them. The shape and size of the display boxes are completely customizable. You can also play with the box style. A great idea is to get display boxes with flip-top panels like tuck boxes. You can add perforations to allow store owners to tear off the top and provide easier access to the products inside.
You can print essential details such as brand logo and contact information on custom display boxes. Printing important details helps in getting return customers. Also, customers trust a product more with the essential information listed on the packaging. Along with important information and brand details, print graphics to improve the look of your packaging.
You can customize the colors of your display packaging boxes. Go with vibrant colors that look attractive and help you win the market. A great idea would be to go with your theme colors to improve your branding.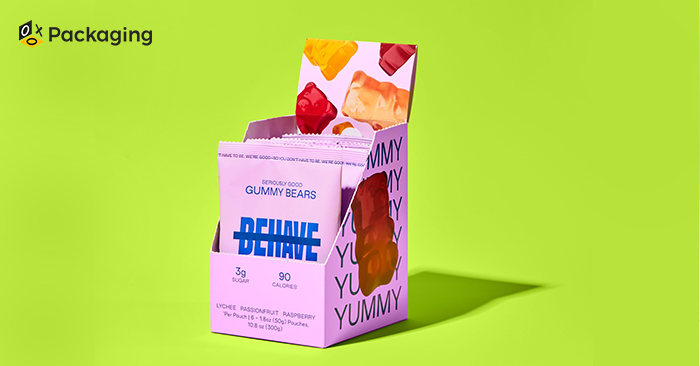 How Should I Choose the Right Display Box for my Products?
Choosing the right display box is important as it greatly influences how customers perceive your products. Here are some key factors to consider when choosing a product display box.
The first thing you need to consider before selecting a display box is the size and weight of your products. The display box you choose should be accurately sized to fit your product. Also, it should be durable and sturdy enough to hold your product.
Another thing you need to consider is the visibility of your product. Make sure your custom display boxes allow the consumers to see your products clearly. Consider getting a display box with a perforated top that can be removed. This will allow for improved product visibility.
When designing a display box, you must ensure it is a design that remains consistent with your brand identity. Consider printing your logo on the display boxes along with your brand colors to make it more recognizable.
Durability is a key factor when it comes to packaging boxes. You need to ensure that your custom display boxes are durable enough to protect your product during shipping and handling. Consider using sturdy materials resistant to external elements and wear and tear.
Consider the cost when selecting your display boxes. Make sure they fit your budget. Display boxes are cost-effective, but still, considering the price is essential.
Consumers are becoming increasingly eco-conscious, and you can only do business if you have sustainable packaging. That is why you should consider a sustainable material for your custom display boxes in order to win more customers. Choosing a suitable material can also help you reduce your carbon footprint and improve your brand identity.
Conclusion:
Display packaging boxes are an excellent way to pack and present your products. With these boxes, you can place your products at retail stores to get maximum exposure and provoke customers to impulse buy. If you want custom-made display boxes that suit your products, OXO Packaging is the right choice. With our low prices, you will feel, you're purchasing custom display packaging wholesale. So why wait? Feel free to contact us and let us create custom display boxes to help you maximize your sales