Bagged packaged goods are the items that come in bags as their primary packaging. These are mostly dried items such as foods and daily-use products that can be conveniently poured or scooped from the bag. Most brands are moving towards using bags as their primary product packaging. There are many reasons why you should consider using bagged packaging for your products. We will dive into these, along with types of bagged packaged goods and some crazy benefits they provide for your business.
So let's get to it, then.
Types Of Bagged Packaged Goods:
Are you considering using Custom Packaging Bags to pack your products? You may want to know if they are the right choice. So here are some types of products that can be packed in bagged packaging. See if your product makes it into the list.
Paper bags can carry dried food items. These include rice, beans, cereal, pasta, and snacks. Most bags are resealable, which helps you keep your food items fresh.
If you are a pet food manufacturer, you can use bags to pack your products. These also include pet treats and cat litter. Pack them in a bag, seal them, and send them out.
You can pack lawn and garden products such as fertilizers and soil in bags. You can also pack and send out seeds in bagged packaging.
Household products such as laundry detergent are also considered goods that can be bagged-packaged. So you can pack them in your bagged packaging as well.
These are just some of the types of bagged packaged goods. Go creative and create your own bags for your specific products.
Bagged Packaged Vs. Boxed Packaged Goods: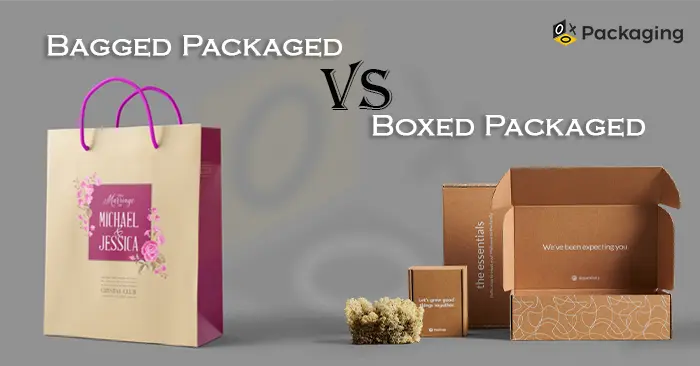 There are primarily two packaging methods that brands use. Bagged packaging and boxed packaging. We have already discussed bagged packaging. So what is boxed packaging? These are product boxes made of cardboard or other paperboard materials.
Bagged packaged and boxed packaged goods are two common packaging types for products. Here are some differences between the two.
Bagged packaging refers to bags made of kraft paper or ecological plastic material. On the other hand, boxed packaged goods are made out of cardboard or other paperboard materials.
Boxed packaged goods are sold in fixed quantities, while bagged goods are sold in different quantities or sizes. Bagged goods are often sold by weight, making it easier for consumers to get the required amount. Custom Printed Product Boxes can be manufactured to carry as many products as you want. While bags have multiple restrictions on the quantity.
Both types of packaging can carry a variety of products, but some products are associated with specific types of packaging. For example, if you have glassware, you need boxed packaging.
Bagged packaged goods are lightweight and smaller, so they do not require a lot of storage space. On the other hand, boxed goods may require a lot of space for convenient storage.
Bagged packaging is more cost-effective than boxed packaged goods. This is because the former requires less packaging material.
Benefits of Bagged Packaged Goods: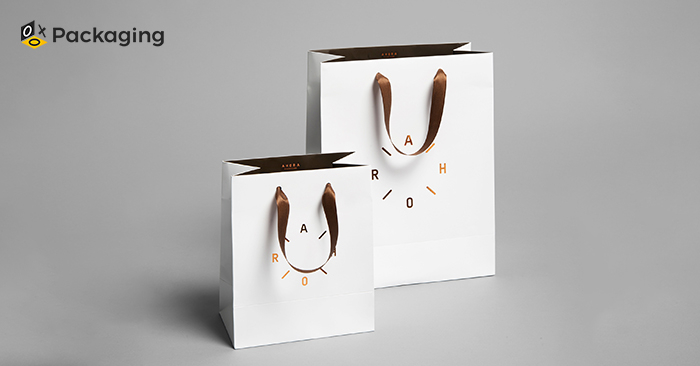 There are a lot of benefits to using bagged packaging for your products. Here are a few to help you understand why you need them.
Bagged packaged products do not require a lot of storage space. You can conveniently store them in small places. They also offer convenience to the customers as they can be easily carried. Also, many bagged packages can be resealed to keep your items fresh. This feature makes them a convenient option for busy households.
Bag packaging is a very cost-effective way to pack and sell your products. They do not require a lot of material to manufacture. That makes them less expensive than their boxed or bottled counterparts. They are just like buying Custom Boxes Wholesale.
Another exciting feature of bagged packaged goods is that they are ecological. Most bags are made out of kraft paper which is naturally biodegradable. This not only helps you reduce your carbon footprint but also allows you to win environmentally conscious customers.
Bagged packaging is available in a variety of sizes and styles. So you can always find the right bag to pack your products. They are also able to pack a variety of products, from food items to household products. So they are perfect for most products you may be selling.
Bagged packaged goods are completely customizable. You can customize the shape, size, color, and style and add graphics to fit your brand theme. Customize them however you like and improve your branding.
Trends Of Bagged Packaging in 2023:
With consumers getting conscious of the environment, sustainability is the way to do business. Manufacturers across the US are looking for more sustainable packaging methods. Bagged packaging is the most ecological solution yet. With all the benefits that paper bags can provide for brands, they are the right choice.
We see the trend for bagged packaging growing as more and more customers become conscious of the environmental impact of their choices. Right now, bagged packaging has become a trend in the cosmetics industry. Paper bags are becoming the norm for most industries, and the trend seems to grow even more. So, as a manufacturer, you should move towards this sustainable packaging method to win more customers.
Conclusion:
Bagged packaging is an excellent way to pack and present your products to customers. Their customizability and convenience make them the preferred choice for most brands out there. If you are looking for an ecological way to pack your products, you might have just found it. Also, if you have a product that does not fit the profile for bagged packaged goods, consider checking out our sustainable custom product boxes. Check them out, and feel free to get in touch for high-quality custom packaging for your business.