Growing sales and expanding reach are the primary goals of every small business. That is the reason why most people are always looking for small business growth strategies. Research shows that only 50% of business start-ups survive more than 5 years. For you to make the cut, having a great business growth strategy is essential.
When it comes to growing your business, there is no one-size-fits-all approach for business owners. Yet, there are some proven strategies that might give your business the initial push on the long path of business growth.
This article will focus on 5 proven strategies for business growth to help you take your business to the next level. So stay with us, and let us tell you some exciting growing your small business tips for beginners.
The Significance of Business Growth for Small Businesses
Business growth is not only significant for brand growth and revenue increase, but it also holds many other benefits, mainly for the community. Having a great business growth strategy can help your brand contribute to the community by producing more employment opportunities.
Business growth strategies are a great way to create jobs. This way, more and more people can get employed, and the community can grow stronger. So you not only help yourself but also help hundreds of other people.
Overview of the Strategies:
Now that you know the significance of business growth strategies, let's move on to the small business tips and advice we have for you. Here are the top 5 proven strategies for business growth;
Market Research
Sales Funnel Development
Customer Retention Strategies
Networking Events for Brand Visibility
Embracing Corporate Social Responsibility (CSR)
Now that you have a basic understanding of the strategies, we will dive into details on implementing each strategy for brand growth.
Market Research for Business Growth
The first step in planning any kind of business strategy is to perform deep market research. There is a lot you can learn from this research to improve your growth strategy. Here are a few things to focus on when doing market research:
Understanding Your Existing Customers
Before acquiring new customers, it is essential to ensure your existing customers are happy with your brand. This can be achieved by performing surveys to receive customer feedback and utilizing customer personas for a personalized understanding.
Identifying Potential Customer Segments
Another thing to focus on when performing market research is exploring new demographics and markets to find new customers. Also, stay updated with emerging trends and customer demands to present your brand as the solution.
Analyzing Competitors' Strengths and Weaknesses
Performing a complete SWOT analysis of your key competitors can help you identify gaps and areas of differentiation. Focusing on your competitors' successes and weaknesses can help you make better decisions when scaling your small business.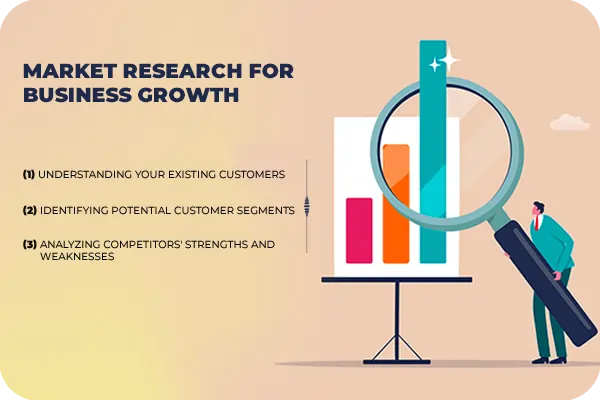 Building an Effective Sales Funnel
A sales funnel helps understand the progressive stages a potential customer takes in purchasing. It outlines the step-by-step process from the initial awareness stage to the purchase. Let's break down the funnel concept a bit to help you better understand the process.
Top of the Funnel - Attracting Potential Customers
This is the first step in the funnel. Companies run marketing campaigns such as social media and search engine ads in the awareness phase. The primary purpose of this phase is to introduce the product to the targeted audience.
Middle of the Funnel - Nurturing Leads and Converting Customers
In the middle of the funnel, you bring in potential customers to make them buyers. The leads achieved from the first phase are targeted in this phase. This can be done through retargeting campaigns and email marketing. The purpose of this phase is to get customers' interest. Once they are interested, it is easier to sell to them.
Bottom of the Funnel - Closing Sales and Retaining Customers
This is the final phase of the sales funnel. In this phase, you need to convert the potential customers. The customers know your product; they are interested in it; they just need a push to purchase it. Utilize real-life case studies of your product to match every inch of detail that helps the customer trust your product. This way, you can easily convert them into loyal customers.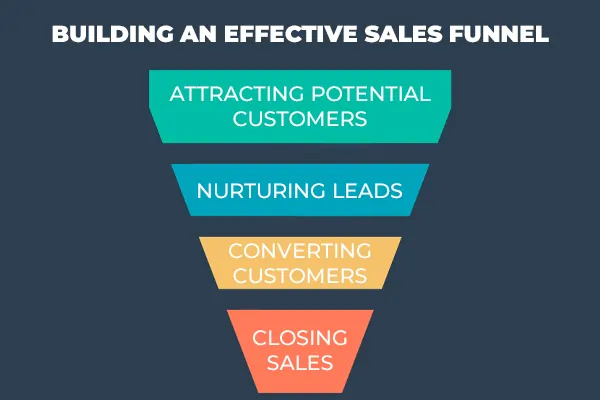 Maximizing Customer Retention
Getting new customers is sometimes easier than retaining existing ones. But this is where most small businesses fail. They are so focused on getting new customers that they forget about the customers they already have.
The thing about customers is that they can easily change their brand if offered a better deal. You must ensure the only better deal your customers get comes from you. Here are some ways to retain loyal customers.
Utilizing Customer Service to Improve Retention
The first proven small business growth strategy to help improve customer retention is customer service. Making courtesy calls and asking for feedback makes the customer feel a personal connection to your brand. This connection can help them stay loyal to your brand.
Implementing a Customer Relations Management (CRM) System
Implementing a CRM system can be great for managing customers. A CRM records the customer history with your brand, which helps serve the customers well. There are excellent CRM systems out there, such as ZOHO, SalesForce, and HubSpot, that you can use.
Enhancing Customer Loyalty Programs
Another excellent technique to keep customers loyal is enhancing your loyalty programs. Offer reward points and discounts to help customers feel the value of staying with your brand. Another idea would be to send gifts to your loyal customers on birthdays and special occasions. This will help retain them.
Launching Personalized Email Campaigns and Effective Social Media Engagement
Interact with your customers through personalized email campaigns and social media. Answer customer queries, and interact with them through social media posts. This will help them feel special.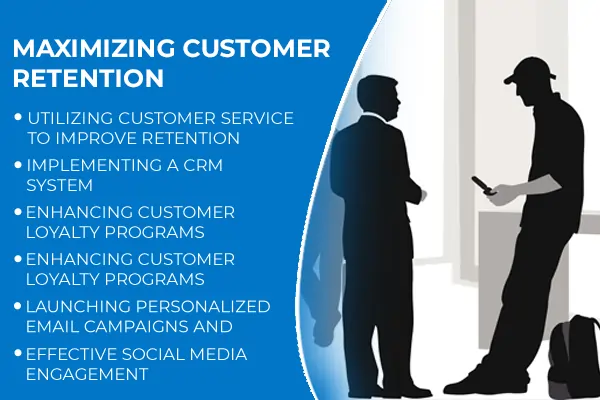 Leveraging Networking Events for Brand Visibility
Identifying networking events and associations relevant to your business model is another excellent way to improve your brand's visibility. Such events help put your brand in front of potential customers and other brands. This aids in future collaborations and an improved customer base.
Once you have identified relevant networking events, it is about presenting your brand. So ensure to introduce your brand correctly in front of the audience. Focus on your achievements and differences. Make the audience aware that your brand exists and let customers approach you.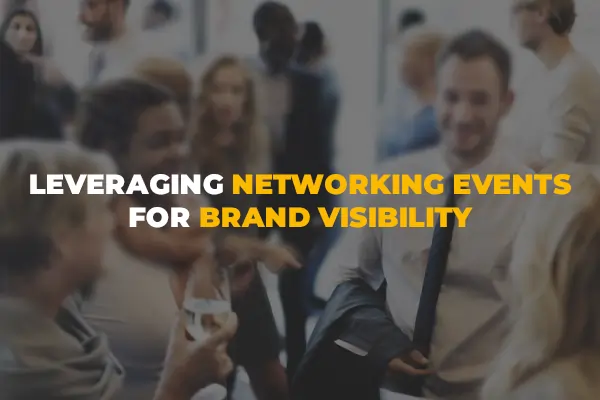 Embracing Corporate Social Responsibility (CSR)
Embracing corporate social responsibility is another step toward improving your brand presence. Every brand has social responsibilities and should adhere to them.
Role of CSR in Small Business Growth
As a small business, you have to struggle a lot with everything. The one thing that can help you with your small business growth is following through on your responsibilities to society. Customers are more likely to shop at a responsible brand.
Green Initiatives and Sustainable Practices
Customers around the globe focus on the impact of their decisions on the environment now more than ever. More and more brands are focusing on sustainable business practices.
You, as a small business, should also focus on sustainable practices. These primarily include packaging. Packaging waste contributes a lot to global waste. So ensure to use sustainable packaging to improve your brand's image. This will help you win more customers.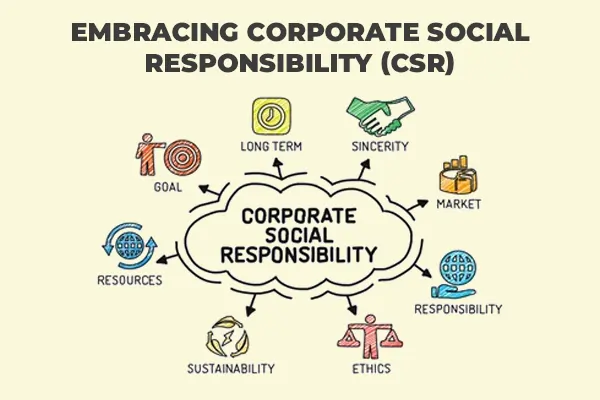 Conclusion:
These five excellent business growth strategies can help your small business grow in the market. These techniques have helped many companies grow, and you can benefit from them too. So implement these strategies in your business and make a splash in the competitive market. Also, keep visiting OXO Packaging every day for more updates like this.